5 November, 2022 - 00:03 by felix
This review was originally published at Digicult, 1.11.2022, also in Italian and Chinese.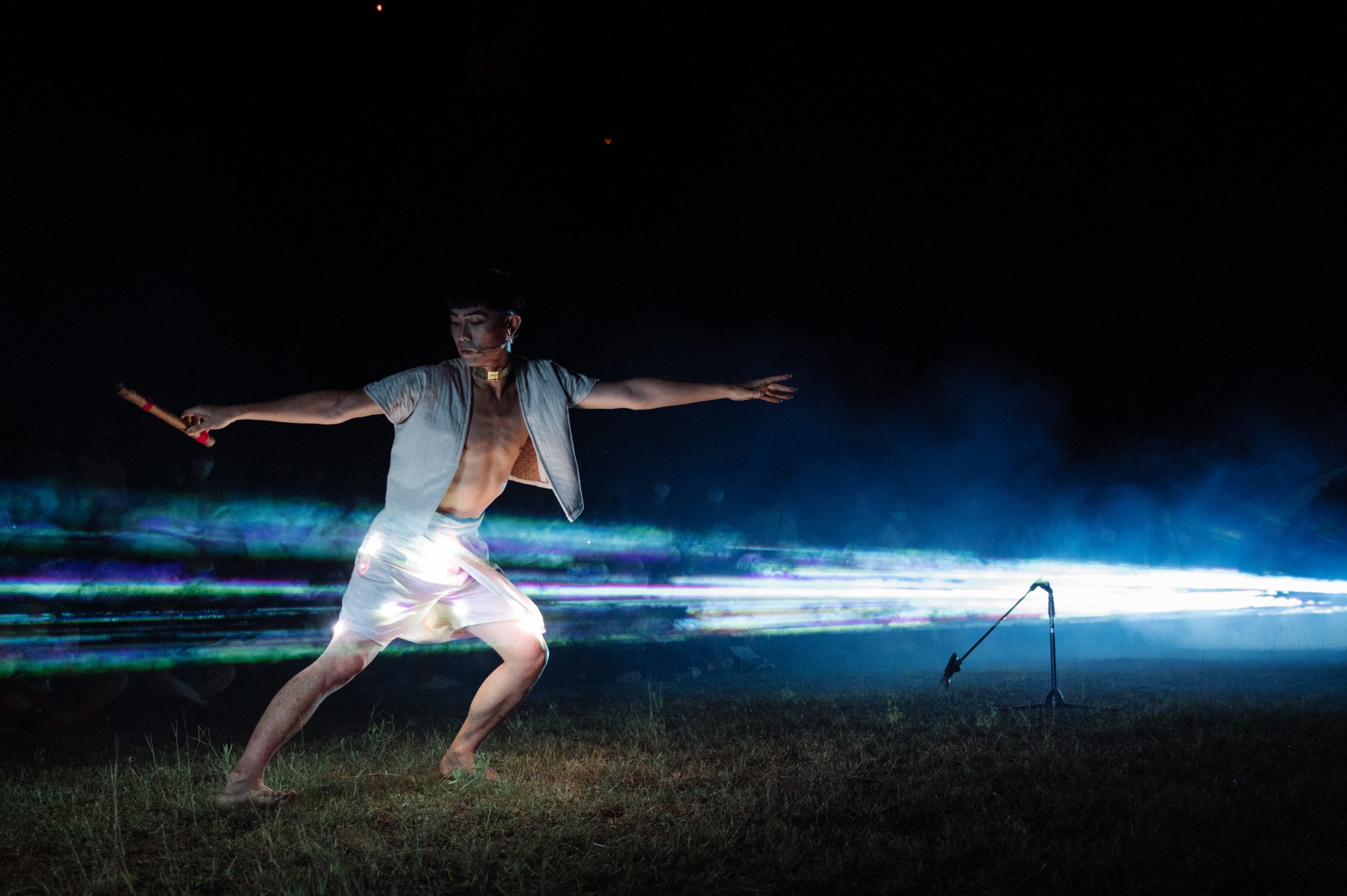 image source: petra.servus.at
Hagay Dreaming, the most ambitious and radical work presented during Ars Electronica 2022 wasn't even part of the festival proper. Rather, it was hosted in parallel by Stadtwerkstadt, an independent cultural venue in Linz. This "techno-fantasia guided theater of revival" has been initiated and schemed by Shu Lea Cheang, and written and directed by Dondon Hounwn, an artist working in installation and performance art, and a practicing shaman from the Truku tribe, one of the 16 recognized indigenous tribes in Taiwan.